Cucumbers Juice
Share
Cucumbers Juice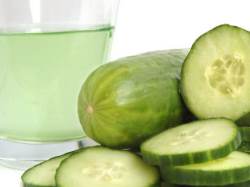 Metabolism Booster
Ingredients
Cucumbers-2
Celery-5 stalks
Apple-1
Coriander-1 Cup
Lemon-1
Red Pepper-1
Method
Metabolism Booster
Boosting metabolism is the key to fast weight loss.
Speeding up metabolism leads to more calorie burn and lemons and spicy peppers work effectively in boosting it.
The high water content of cucumber and celery keeps the body hydrated and fuller for a longer period of time.
Put all the ingredients in a juicer and make a smooth paste with thin consistency.
Have it as a mid-morning snack or in the afternoon.
Hits: 1776, Rating :

( 5 ) by 1 User(s).
RELATED RECIPES YOU MIGHT BE INTERESTED
POPULAR RECIPE TAGS
RELATED CATEGORIES
Juice Recipes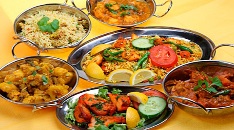 Fruits Juice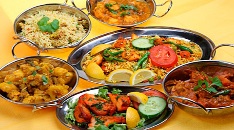 Vegetables Juice