Anda Bhurji Butter
Share
Anda Bhurji Butter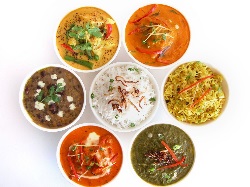 Ingredients:
Eggs 2
Butter - 2 tspn
Onion 1 Medium Sized Diced
Tomato 1 Diced
Turmeric 1/2 teaspoon
Red Chilli Powder 1/4 Teaspoon
Salt to Taste
Coriander Powder 1 teaspoon
Fresh Coriander - Chopped 2 Tablespoons
Tomato Sauce 1 tablespoon
Oil 1 Tablespoon
Method:
T
ake a Non Stick Pan and put on medium heat.
Add 1 tablespoon of oil.
Add the Diced Onion and saute for 2 minutes.
Add the Red Chilli Powder and stir.
Add the Turmeric Powder and stir.
Break the Eggs and pour into the pan directly.
Stir briskly .
Add the Coriander Powder.
Add the tomato sauce.
Add Butter and stir.
Add the diced tomatoe and stir.
Take out the heat.
Garnish with Fresh diced Coriander.
Hits: 1168, Rating :

( 3.1 ) by 21 User(s).
RELATED RECIPES YOU MIGHT BE INTERESTED
POPULAR RECIPE TAGS
RELATED CATEGORIES
Gujarati Recipes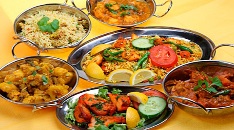 Vegetarian Recipes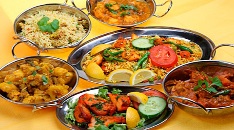 Non Vegetarian Recipes