OSAMAN
Share
OSAMAN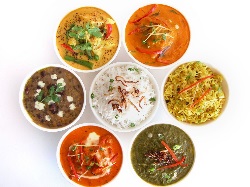 Ingredients:
2 tblsp coriander leaves chopped
2 tblsp peanuts roasted
4 green chillies sliced
150 gms red grams divide (masoor dal)
1/2 tsp turmeric powder
1 tsp cumin seeds
1 tblsp mustard seeds
1/2 tsp fenugreek seeds
12 curry leaves
a big size pinch asafoetida
2 tblsp oil
2 tblsp jaggery grated
2 tblsp tamarind pulp
How to make osaman :
* Dilute the tamarind pulp in 4 tblsp of water and see that there are no lumps.
* Wash the lentils and bring them to boil in 200 ml water, then simmer.
* When nearly done, mix in turmeric, tamarind water, green chillies, jaggery, peanuts and salt.
* Simmer (boil slowly at low temperature) until dal is cooked.
* Heat up the oil in a small pan, mix in the mustard seeds when they crackle, mix in cumin seeds, asafoetida, fenugreek seeds and curry leaves.
* Take off the heat up after a minute and pour out the oil and spices into the dal.
* Serve hot decorated with coriander leaves.
Hits: 1520, Rating :

( 3.1 ) by 22 User(s).
RELATED RECIPES YOU MIGHT BE INTERESTED
POPULAR RECIPE TAGS
RELATED CATEGORIES
Gujarati Recipes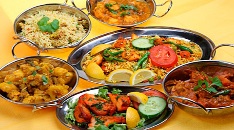 Vegetarian Recipes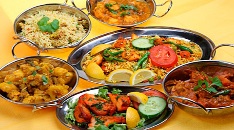 Non Vegetarian Recipes