GUR POLI
Share
GUR POLI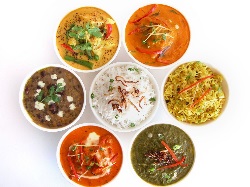 Ingredients of this recipe:
30 ml pure ghee
3 cup jaggery grated
1/2 cup sesame seeds (til)
1/4 tsp green cardamom powder
1/2 cup poppy seeds (khuskhus)
For Outer Covering
2 cup Whole Wheat Flour (Atta)
1 cup Refined Flour (maida)
Salt to taste
Water as required
30 ml Oil
Method to ma
ke this recipe : gur poli :
* Sieve the flours.
* Mix in salt, oil and water and knead into a soft dough.
* Cover it with a damp cloth.
* Keep aside.
* Grate the jaggery.
* Roast the poppy seeds and white sesame seeds separately.
* Grind the poppy seeds and white sesame seeds to a coarse powder.
* Melt the jaggery, mix in the ghee, poppy seeds, white sesame seeds, cardamom powder.
* Stir fry on low heat up till it becomes firm.
* Take off from heat up and keep aside to cool.
* Divide kneaded dough into small equal-sized balls.
* Stuff each ball with the jaggery mixture.
* Roll out each ball into thin roundels.
* Dust with flour if necessary.
* Heat up a tawa to a moderate temperature and stir fry the prepared gur-poli on moderate heat, till it is a light golden colour on both sides.
* Serve hot or cold, with a pinch of hot melted ghee.
Hits: 1378, Rating :

( 3 ) by 22 User(s).
RELATED RECIPES YOU MIGHT BE INTERESTED
POPULAR RECIPE TAGS
RELATED CATEGORIES
Punjabi Recipes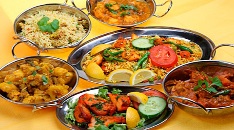 Vegetarian Recipes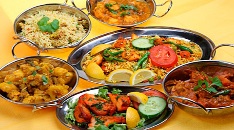 Non Vegetarian Recipes