Chicken Fried Rice
Share
Chicken Fried Rice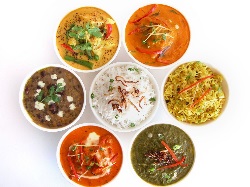 Ingredients
Basmati Rice - 3 cups
Boneless Chicken - 1 pound
Eggs - 2
Carrot - 1 (cut long thin strips)
Peas - 1 handful
Beans - 1 handful (finely chopped)
Green Chillies - 4 (chopped)
Ginger - 1 inch (minced)
Garlic - 2 flakes (minced)
Soy sauce - 2 tsps
Spring onion - 1 bunch(finely chopped)
Cooking Procedure
1. Cook the rice separately with 4 ½ cups of water.
2. Prepare scrambled egg with salt and pepper.
3. Cook boneless chicken with ½ tsp of ginger, garlic paste, salt & pepper. Once it is cooked cut into long strips.
4. Take 2 tbsp of oil in a pan, add minced ginger, garlic and sauté it.
5. Now add green chillies, carrot, beans, peas, spring onions and fry till tender.
6. Add cooked chicken strips, scrambled egg, soy sauce, cooked rice, salt, pepper. Mix gently and cover the pan with lid and keep for 2 minutes and then switch off.
Hits: 649, Rating :

( 3 ) by 16 User(s).
RELATED RECIPES YOU MIGHT BE INTERESTED
POPULAR RECIPE TAGS
RELATED CATEGORIES
Andhra Recipes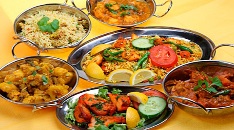 Vegetarian Recipes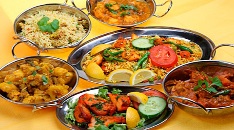 Non Vegetarian Recipes