Chicken Thokku Masala
Share
Chicken Thokku Masala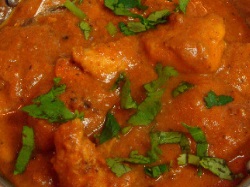 Ingredients
Chicken - 1Kg
Onion-2 medium sized
Tomato - 1 medium sized
Green Chillies - 3
Ginger garlic paste 2 tspn
Red chilly powder one tspn
Garam masala powder 1 tspn
One pinch turmeric powder
Cloves 2 numbers
Cardamon 2 numbers
Cinnamon 1 small stick
Poppy seeds 1 tspn
Dry coconut powder 2 tspn
Cashewnuts 5 numbers
Little corainder leaves
100 grams oil
Salt to taste
Cooking Procedure
1)Pour the oil in a pan add cardamon,cinnamon, and clove.
2)Put the chopped onion stir still it turns to golden brown add garli ginger paste,red chilly powder and turmeric powder and add green chillies.
3)Add the fully cleaned chicken and fry on high flame for 2 mintes,pour some water and cook covered until chicken almost done.
4)Add garam masala powder and paste of (poppy seeds,coconut,cashenut,tomato).
5)Add salt and cook on mediam flame for 5 minutes till oil separetes, add corainder leaves and it it is ready to serve.
Hits: 1872, Rating :

( 3 ) by 16 User(s).
RELATED RECIPES YOU MIGHT BE INTERESTED
POPULAR RECIPE TAGS
RELATED CATEGORIES
Andhra Recipes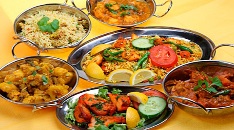 Vegetarian Recipes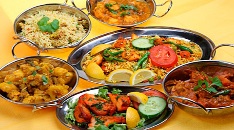 Non Vegetarian Recipes