Oolipaya Papucharu(Sweet sambar)
Share
Oolipaya Papucharu(Sweet sambar)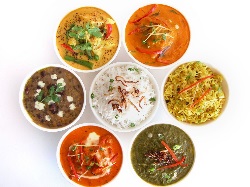 Ingredients
1 cup redgram dal(kandhi papu)
5 to 6 small onions(big lemon size)
4 to 5 drumstick pieces
1/2 cup to 3/4 cup jageery(according to taste)
Tamarind juice(1 big lemon size)
A pinch of tumeric powder(pasupu)
4 green chillies
1/4 tsp redchilly powder
5 curry leaves
Salt seasoning
1 tsp oil
2 piches hing(inguva)
1/4 tsp mustardseeds(aavallu)
1/4 tsp jeera hing( according to taste)
Cooking Procedure
Clean the dal and add 1 to 1 1/2 cups of water and pressure cook it for 3 to 4 whistles.
Mash it when it is cooled.
Remove onion skins and heads of it(muchikallu).
Cut each onion in to 2 pieces(roundly).
Take 1 1/2 cup of water in a vessel add onions, drumsticks & green chillies and cook it for 10 to 15 min on medium flame or until vegetables are cooked.
Add tamrind pulp, salt, dal, redchilly powder, tumeric powder, water ( depending on cosistency)and cook it until it begins to boil.
Take small vessel add oil when it is heated add mustard seeds.
When mustards seeds begin to crackle add jeera, hing and curry leaves and immediately add to this papucharu.
When papucharu starts to boil add jageery.
Cook for another 5 min or until jaggery melts.
Serve hot with white rice.
Hits: 971, Rating :

( 3 ) by 23 User(s).
RELATED RECIPES YOU MIGHT BE INTERESTED
POPULAR RECIPE TAGS
RELATED CATEGORIES
Andhra Recipes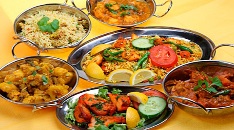 Vegetarian Recipes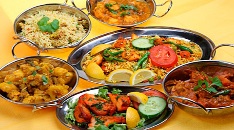 Non Vegetarian Recipes