Bendakaya poriyal
Share
Bendakaya poriyal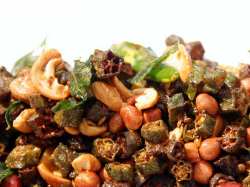 Ingredients
Bhandakaya 1pound
cumin seeds 1 tspn
Garlic 2 cloves
Cashewnuts one hand full
Peanuts one hand full
Fresh coconut 2 tspn
Curry leaves
Chillipowder
Salt
Mustard
Oil for frying
Method
Bendakaya poriyal Cooking Procedure
1) Fry peanuts, cashewnuts, then cut bhendi into 1 inch round shape and fry them in oil.
2) Take 1 spoon of oil in a pan and then put mustard,curry leaves, then fresh grated coconut,
mashed garlic + cumin seeds Fried bhendi ,cashews ,peanuts,chilli powder &salt and mix them well,
garnish with fresh grated coconut.
Crispy Bhindi is a deep fried item and can be eaten as a starter
Hits: 1524, Rating :

( 3.1 ) by 21 User(s).
RELATED RECIPES YOU MIGHT BE INTERESTED
POPULAR RECIPE TAGS
RELATED CATEGORIES
Andhra Recipes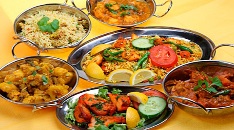 Vegetarian Recipes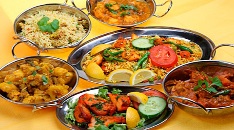 Non Vegetarian Recipes