GONGURA PICKLE
Share
GONGURA PICKLE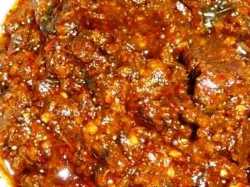 Ingredients
4 bunches of Gongura leaves, sepeareted, cleaned, and washed
3 tsp Sesame seeds,
3 tsp. Urad dal,
1 tsp. Fenugreek seeds, (methi dana)
1 tsp. Coriander seeds, (sabut dhania)
1 tsp. Cumin seeds, (jeera dana)
4-5 dry whole Red Chillies,
4 Green Chillies,
2 tbspn. Oil
Salt to taste
Method
For Seasoning:
Heat 1 tbspn. oil in a pan, when it gets hot put mustard seeds.
When they splutter put 1/2 tspn. of chana dal and urad dal together and 1-2 dry red chillies.
Let them become brown in colour.
Then put off the stove.
How to make gongura pickle
● Deep fry the gongura leaves and chilies.
● Grind them into a paste and keep aside.
● Now roast the all the whole seeds and whole red chilies, grind and mix it with the
gongura leaves. Season with salt and a fry of mustard seeds.
Hits: 1292, Rating :

( 5 ) by 1 User(s).
RELATED RECIPES YOU MIGHT BE INTERESTED
POPULAR RECIPE TAGS
RELATED CATEGORIES
Andhra Recipes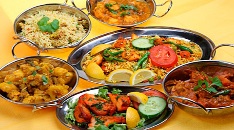 Vegetarian Recipes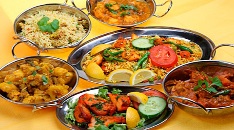 Non Vegetarian Recipes