Pesara Pappu
Share
Pesara Pappu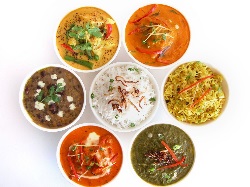 Ingredients for Cooking
* Chaya pesara pappu (Moong daal) - 100 grms
* Tomato - 2
* Green chillies - 5 or 6
* Tamarind (Chintakaya) - 1 inch little one
* Dry red chillies - 1 or 2
* Garlic - 2/3 flakes
* Mustured seeds - 1/2 tbl spoon
* Jeera - 1/2 tbl spoon
* Onion - 1
* Asafoetida - 1 pinch
Preparation
1. Wash daal neatly.
2. Add tomato, green chillies, half of the onion, and one glass of water to daal.
3. Put in pressure cooker for 3 vizzles.
4. After the pressure has come down, add salt, smash the daal, add tamarind juice, season it and keep it on flame for 5 minutes
For seasoning
* Take one tea spoon of oil in kadai and heat.
* Add asafetida, mustered seeds, jeera, dry red chillies, garlic, onion. Fry till golden brown color.
* Add the smashed daal to the seasoning
Tips
* If the daal is too thick you can add little water during step 4.
* This daal is good for health.
* You can prepare this in the similar way like Mudda pappu.
Hits: 779, Rating :

( 3 ) by 45 User(s).
RELATED RECIPES YOU MIGHT BE INTERESTED
POPULAR RECIPE TAGS
RELATED CATEGORIES
Andhra Recipes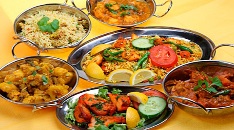 Vegetarian Recipes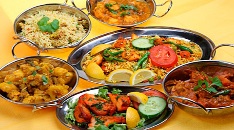 Non Vegetarian Recipes