Mudda Pappu
Share
Mudda Pappu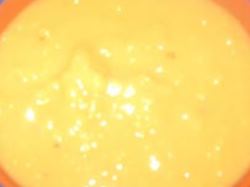 Ingredients
* Kandi bedalu (Bengal gram daal/Toor Daal) - 100 grms
* Tomato - 1
* Dry red chillies - 1 or 2
* Garlic - 2/3 flakes
* Mustured seeds - 1/2 tbl spoon
* Jeera - 1/2 tbl spoon
* Onion - 1
* Asafetida - 1 pinch
Method
* Wash daal neatly.
* Add tomato and one glass of water to daal.
* Put in pressure cooker for 3 vizzles.
* After the pressure has come down, add salt, smash the daal and season it.
For Seasoning
* Take one tea spoon of oil in kadai and heat.
* Add asafetida, mustered seeds, jeera, dry red chillies, garlic, onion. Fry till golden brown color.
* Add the smashed daal to the seasoning.
Tips
* Have this daal with hot rice and ghee. It will be very tasty.
* If you add mango pickle also, it will be tastier.
* Small kids like this.
Hits: 1860, Rating :

( 2.9 ) by 44 User(s).
RELATED RECIPES YOU MIGHT BE INTERESTED
POPULAR RECIPE TAGS
RELATED CATEGORIES
Andhra Recipes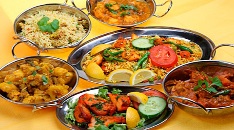 Vegetarian Recipes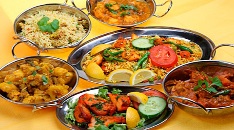 Non Vegetarian Recipes