Set dosa
Share
Set dosa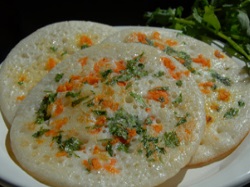 How to Make Set Dosa Recipe
Ingredients
• Rice flour - 2 cups (regular or brown rice can be used)
• Urad dal - 1cup
• Poha - 1 cup
Method
Set dosa Recipe
Soak the urad dal and poha for 4-5 hours. Grind it finely to a paste with water Add rice
flour and salt to the paste and mix well. You can add more water to get the required consistency.
Store the dough in a large vessel in a warm place for atleast 8 hours for it to ferment well.
Heat tava. Pour a tablespoon of dough on the tava. Do not make it very thin.
Prepare small round dosas of approximately 10 cm diameter with little oil.
Cover it and let it cook for a few minutes.
When the dosa is red, turn the dosa and cook on the other side.
Serve a 'set' of 3 dosas topped with butter or ghee and chutney.
Set dosa is ready to serve
Hits: 2986, Rating :

( 3.4 ) by 15 User(s).
RELATED RECIPES YOU MIGHT BE INTERESTED
POPULAR RECIPE TAGS
RELATED CATEGORIES
Southern Indian Cuisine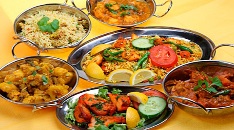 South Indian Veg Recipes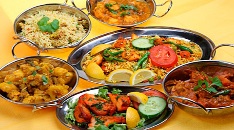 South Indian Non Veg Recipes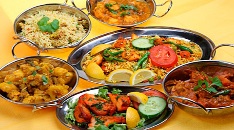 South Indian tiffin Recipes