Mixed vegetable dosa
Share
Mixed vegetable dosa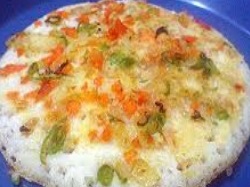 Mixed Vegetable Dosa recipe
Ingredients
For Batter:
Raw Rice 3 cups
Urad Dal 1 Cup
fenugreek 1/4 tsp
cooked rice one handful
or
aval one handful
salt to your requirement
for toppings
onion 1 medium finely chooped
Beans 6 nos finely chopped
carrot 1 no
capsicum 1 small
cabbage
1/2 cup finely shredded
green chillies 4 nos finely chopped
jeera 1 tsp
salt 1 tsp
Method
cooking vegetable dosa recipe .
8 – 10 hours before frying dosa
Soak urad dal & raw rice separately 10 hours before or over night –
Grind urad dal to smooth paste & keep aside .
Add cooked rice or aval to the raw rice and grind to slightly coarse .
Mix the urad dal batter to this & mix both well for good consistency .
Vegetable Topping for vegetable dosa
Add oil to a hot pan ,when the oil is hot ,add jeera after it splutters
add chopped onion & fry for some time ,beans & carrot chopped pieces,after this mix half cooked ; add chopped capsicum ,cabbage,green chillies & fry them till it is well cooked –Don't add water ,
cook in low flame .& Keep aside the mixture .
Heat a dosa pan & apply oil – pour a ladleful of dosa batter & spread the batter circulary from centre to the edge of the pan .
After few seconds add little oil around the edge of the vegetable dosa & sprinkle fried vegetables generously on the dosa & cook it under closed lid for few minutes,
flip the sides & cook that side too ,remove from the pan after few seconds to the serving plate .
Vegetable dosa recipe is best with butter & with coconut chutney & raitha
Hits: 1571, Rating :

( 3.1 ) by 16 User(s).
RELATED RECIPES YOU MIGHT BE INTERESTED
POPULAR RECIPE TAGS
RELATED CATEGORIES
Southern Indian Cuisine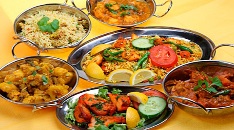 South Indian Veg Recipes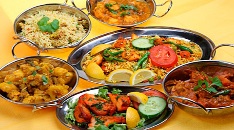 South Indian Non Veg Recipes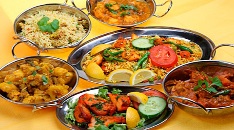 South Indian tiffin Recipes