Idli
Share
Idli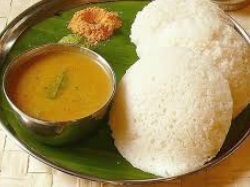 How to Make Idli Recipe
Ingredients
* 4 cup: Long grain rice
* 2 cup: Uncle Ben's Converted rice
* 1 cup: Urad dal whole
* Salt to taste
Method
Soak the long grain rice for 6-7 hours and urad dal for an hour.
Dry grind the Converted rice.
Grind the soaked rice to a coarse paste & urad to a fine paste.
Mix all three, add salt and let it ferment at least for a day.
Steam them and serve hot with chutney or sambhar.
Hits: 1299, Rating :

( 3.2 ) by 13 User(s).
RELATED RECIPES YOU MIGHT BE INTERESTED
POPULAR RECIPE TAGS
RELATED CATEGORIES
Southern Indian Cuisine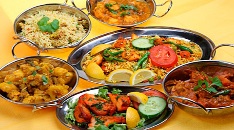 South Indian Veg Recipes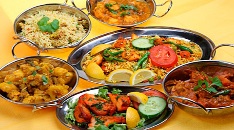 South Indian Non Veg Recipes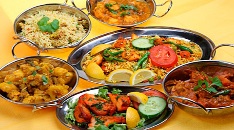 South Indian tiffin Recipes