Fish Alle Piyava ghashi / Fish Curry Recipe
Share
Fish Alle Piyava ghashi / Fish Curry Recipe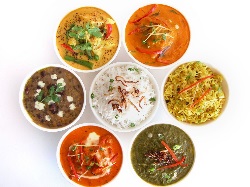 Ingredients
3 Fish fillets (Mahi mahi, cat fish, Tilapia, Pomfret or King fish)
3/4 cup fresh/frozen coconut
6 dry red chillies (Fry in 2-3 drops of oil)
3 green chillies (Slit)
1 tbsp freshly grated ginger
2 tbsp finely chopped onion
1 tsp coconut oil
Salt to taste
1/4 tsp tamarind paste
1. Cut fish fillets into 2" pieces.
2. Prepare a masala by adding coconut, red chillies, tamarind paste, salt and about 1 cup of warm water.
3. Heat the pan and add the ground masala and water to make a gravy of desired consistancy.
4. Add ginger, green chillies and onions and bring it to a boil.
5. Now add the fish fillets and cover and cook on a low flame till the fish is cooked. (Stirring occasionally). Remove from heat.
6. Add 1 tsp of coconut oil over the gravy.
7. Mix well and serve hot with steamed rice.
Hits: 1451, Rating :

( 3 ) by 8 User(s).
RELATED RECIPES YOU MIGHT BE INTERESTED
POPULAR RECIPE TAGS
RELATED CATEGORIES
Southern Indian Cuisine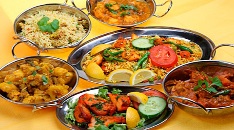 South Indian Veg Recipes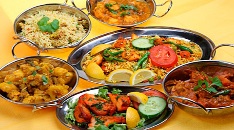 South Indian Non Veg Recipes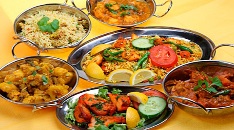 South Indian tiffin Recipes