Kodi guddu pulusu /Egg curry with gravy
Share
Kodi guddu pulusu /Egg curry with gravy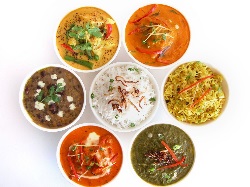 Ingridients:-
eggs 3
View egg pulusu
View Full Album
Onions 2 large
green chillies 3-4
tomato 1 (optional)
potato 1 (optional)
tamarind small ball in size
jagree a small piece (bellam ) (optional)
curry leaves
ginger garlic paste
turmeric powder
red chilli powder
salt to taste
Seasoning:-
oil 2tspns
cumin seeds 1/2 tspn
mustard seeds 1/2 tspn
red chillies 2
crushed garlic cloves 2
Methi seeds 1/4 tspn
Preparation:-
1. Boil the eggs for 10 mints..let it cool down n peel off the skin…make long cuts on the egg with edge of the skin( you can c it in album).so that the egg absorbs the spice n taste from gravy trough the cuts.
2. Chop the onions very finely..(this curry requires more onions..coz the gravy of the curry is made with only onions) ..chop the tomatoes into small cubes..now peel of the potato skin and cut it into large cubes..one medium sized potato can make only to pieces…cut the green chillies into long slices.
3. Squeeze the juice from the tamarind ( here the juice need not to be thick..it can be loose)
4. Heat oil in the skillet…
5. When the oil is hot enough reduce the flame to sim and add crushed garlic cloves and saute for a minute..now add all the seasoning ingredients along with the red chilli and sauté till the mustard starts popping up..
6. Add chopped onions , green chillies ..can increase the stove to medium as the chopped onions are more and let them sauté for 1 minute and add ginger garlic paste n sauté for one more minute….Now add chopped tomato and cook for two minutes.. now add tamarind juice to the curry and also add jagree (bellam) ,salt,turmeric powder,redchilli powder(if required)..cover with lid and let it cook until the gravy becomes little thick..it takes about 5 to 10 minutes…
7. Now taste the gravy to check the correctness of all the spices…adjust if necessary..now add the boiled eggs to the gravy n let it cook for 4 to 5 minutes and off the flame…by this time the gravy becomes thick n also the egg obsorbs the taste from the curry.
Hits: 1278, Rating :

( 3.2 ) by 21 User(s).
RELATED RECIPES YOU MIGHT BE INTERESTED
POPULAR RECIPE TAGS
RELATED CATEGORIES
Southern Indian Cuisine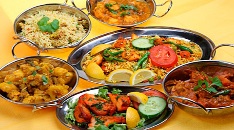 South Indian Veg Recipes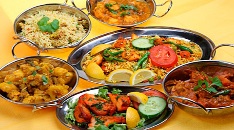 South Indian Non Veg Recipes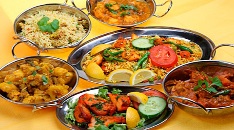 South Indian tiffin Recipes