Avare Kaalu Kootu /Surti Lilva kootu
Share
Avare Kaalu Kootu /Surti Lilva kootu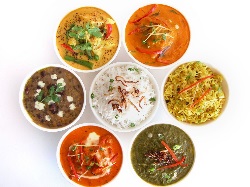 Ingredients
2 tsp urad dal,
1 tsp chana dal,
1 tbsp coriander seeds,
½ tsp black peppercorns,
½ tsp cumin seeds,
¼ tsp methi seeds,
1 tsp poppy seeds,
1 tsp white til,
5 dry red chillies
2 tbsp ghee,
1 cup avarekai,(Available in the frozen section in Indian grocery stores as Surti Papdi Lilva)
1 tbsp ground nuts,
1 tsp grated dry coconut,
½ cup freshly grated coconut,
1 med. Onion, diced,
¼ tsp turmeric powder,
½ tsp tamarind pulp,
1 tsp jaggery (Optional),
2 cloves garlic,
2 tsp oil,
½ tsp mustard seeds.
How to make Avare Kaalu Kootu /Surti Lilva kootu
Heat little oil and roast urad dal, chana dal, coriander seeds, pepper, jeera, methi seeds, khus khus, white til and dry red chillies.
Grind to a smooth paste with freshly grated coconut, diced onion, garlic cloves, tamarind paste, jaggery (optional) and ½ cup of warm water. Keep aside.
Heat ghee in a pan. Roast ground nuts, kopra and avare kaalu for few minutes. Add water and cook till soft.
Add the ground paste to cooked beans and simmer for 10 minutes.
Heat oil in a pan. Add mustard. Allow them to splutter. Pour it over the gravy and mix well. Serve hot with chapatti, dosa or rice.
Hits: 1292, Rating :

( 3.8 ) by 8 User(s).
RELATED RECIPES YOU MIGHT BE INTERESTED
POPULAR RECIPE TAGS
RELATED CATEGORIES
Southern Indian Cuisine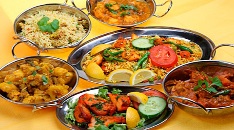 South Indian Veg Recipes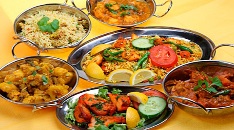 South Indian Non Veg Recipes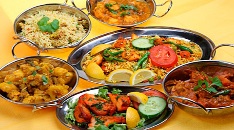 South Indian tiffin Recipes