Fish Corn Soup
Share
Fish Corn Soup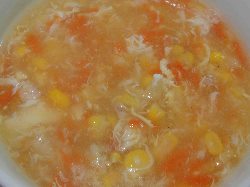 How to make Fish Corn Soup
Ingredients
250 gms. tomatoes ripe
1 tbsp. sugar
1-1/2 cups water
1 bayleaf
1/4 tsp. cinnamon-clove powder
1/4 tsp. red chilli powder
1/4 tsp. cumin powder
2 tsp. butter
1/4 tbsp. plain flour
1 clove garlic
1 cup flaked and cooked fish
1 cup tender corn kernels
1 spring onion, finely chopped
1 tbsp finely chopped parsley
2 tbsp finely grated paneer
salt as per taste
2 cups fish stock
Method
Pressure cook the tomatoes (about 2 whistles suffice).
Blend till smooth. Strain to remove seeds and peels.
Heat 1 tsp butter in a pan, add the bayleaf, garlic (whole) and fry for a few seconds.
Add tomato puree. Stir. Dissolve the flour in a little water till smooth.
Add the flour paste, stirring continuously, bring to a boil.
Add the seasoning, salt and sugar. Simmer for 5-7 minutes, keep aside.
In a pan, heat 1 tsp butter, simmer corn till soft.
Add spring onion, fish and parsley, simmer for 5 min.
Add fish stock and bring to boil. Add tomato soup and paneer.
Boil it for 10 mins.
Now tasty Fish Corn Soup is ready to serve.
Serve hot with bread croutons, a swirl of fresh cream, and pepper.
Hits: 1535, Rating :

( 2.9 ) by 13 User(s).
RELATED RECIPES YOU MIGHT BE INTERESTED
POPULAR RECIPE TAGS
RELATED CATEGORIES
Soup Recipes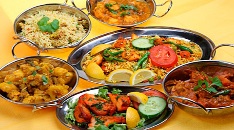 Vegetarian Soups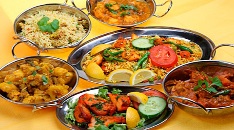 Non Vegetarian Soups