CHICKEN SHORBA (Murgh Shorba)
Share
CHICKEN SHORBA (Murgh Shorba)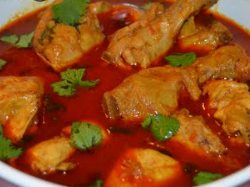 How to make Chicken Shorba Recipe
Ingredients :
100 gms Boneless Chicken Shredded
500 ml Chicken Stock
1 tblp Garlic Finely Chopped
1 tsp Cumin Seeds
1 tblsp White Flour
2 tsp Butter
1 tblsp Oil
Salt & White Pepper to taste
1 tblsp Fresh Cream
Method
Chicken Shorba
Heat the butter in a pan and fry the shredded chicken pieces till tender.
Remove and keep aside. In a pan heat oil and let the cumin seeds splutter.
Add the chopped garlic and saute for a few seconds.
Add the white flour and fry for 1 min.
Add the chicken, chicken stock, white pepper powder and salt.
Cook on medium level for about 4 minutes while stirring all the time. Stir in the fresh cream just before serving.
Note: For 500 ml of chicken stock, cook about 500 grams of chicken bones with one litre of water add chopped onions and garlic till the stock is reduced to half the quantity.
Hits: 1703, Rating :

( 3.3 ) by 18 User(s).
RELATED RECIPES YOU MIGHT BE INTERESTED
POPULAR RECIPE TAGS
RELATED CATEGORIES
Soup Recipes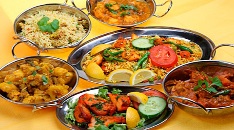 Vegetarian Soups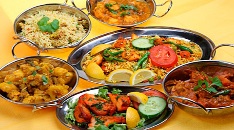 Non Vegetarian Soups