Vazhaithandu Soup-Plantain Stem Soup
Share
Vazhaithandu Soup-Plantain Stem Soup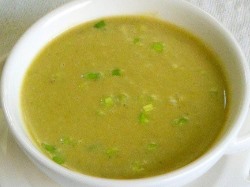 How to make vazhaithandu soup recipe
Ingredients
Plantain Stem (Chopped) – 1 cup
Coriander Leaves – a few
Turmeric Powder – ¼ tsp
Pepper Powder – ½ tsp
Salt – as needed
Corn flour – 1 ½ tsp
Method
Vazhaithandu soup recipe
Remove the outer cover of the plantain stem, cut it thinly into rounds removing the thread like fibres with your index finger.
Then chop it into small pieces. Soak it in diluted buttermilk to prevent discolouration.
Then drain the chopped plantain stem pieces completely and add it to the mixer jar.
Add few coriander leaves to it.
Add required quantity of water and grind well.
Now filter this grinder liquid using the sieve and collect it separately.
Heat a pan and add this filtrate to it and allow it to boil well.
Add a pinch of turmeric powder to it.
Allow it to boil well for about 3 to 5 minutes.
Now mix the corn flour powder with little water and pour it to the boiling soup and mix well.
Again boil the soup for 2 Min.
Add Salt and Pepper. Now Vazhaithandu Soup is ready to serve!.
Key Benefits of Vazhaithandu Soup / Plantain Stem Soup / banana stem Soup
The plantain stem is rich in
fiber
, has cooling effect on the body and helps in
weight loss
.
low in fat and is easy on the digestive system, Best medicine for
kidney stones,ulcers and acidity
.
Reduce the Body heat act as a best
cooling agent
, and plantain stem / vazhaithandu soup is excellent for
diabetics.


Hits: 2018, Rating :

( 5 ) by 1 User(s).
RELATED RECIPES YOU MIGHT BE INTERESTED
POPULAR RECIPE TAGS
RELATED CATEGORIES
Soup Recipes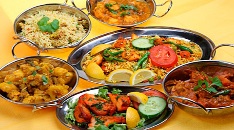 Vegetarian Soups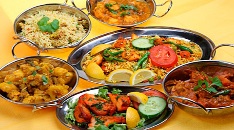 Non Vegetarian Soups